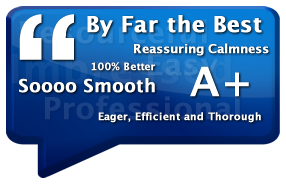 In my 10 years as a Race Director, I've worked with 4 different race timing companies. RaceWire is by far the best. Yes, the price was great, but more importantly, they came to the race completely prepared, they were flexible, they were a contribution to the race rather than a deterrent, and best of all, the results were up really fast with perfect accuracy. The RaceWire crew is awesome and clearly have passion for what they do.

Dave Will
Marshfield Run for the Hills
Thank you. You and your company are amazing. We had so many compliments from so many racers. They couldn't believe how fast the results came out. Everything went sooooo smoothly. The crew that came down were professional and happy at the same time. It is so appreciated. The website was so easy to use. We got alot of compliments on your emails that went out right after the race. That was something new, unnexpected and a nice bonus.

Bill Tilden
Mattapoisett Road Race
Here at the Renegade Playground Challenge, we are very pleased with RaceWire's services. The service is very easy to use, and the response time whenever we've had questions has been awesome. We've used a bigger service in the past and not only did they cost more than RaceWire, they didn't have as many features. If you're looking for a registration and timing service, I'd definitely recommend RaceWire.

Dave Soucy
Renegade Playground
Switching race organizers can be a little bit scary, knowing that things will be done differently, and outside the comfort zone of knowing what to expect. We were not completely happy with our present organizer and wanted to use the chip timing but was told that it would be prohibitively expensive. On the recommendation of another non-profit, we called RaceWire, and the rest is history. We are now RaceWire's greatest fans and have already turned others on to Team Mike & Ryan! And, before our race was over, we had them lined up for next year! We were able to put on a much better race, at the same time realizing a much higher profit margin to benefit our organization....it doesn't get any better than that! RaceWire is the absolute best!

Happy Race Director

We have already made 2 referrals to Racewire. We were so impressed with how you handled everything…from putting up with my many questions in the beginning, your incredibly quick response to my calls and emails, and the brilliant running of the race, all handled with reassuring calmness.

Lesley
Norman Bird Sanctuary 5K
Fattman Productions established a relationship with RaceWire in 2010. We have common goals to improve timing for races while reducing costs. This savings allows us a greater contribution to our charity partners. Our experience with RaceWire has been excellent. They are proactive, engaged and great problem solvers. The complexity of our online needs were unique but they were able to support us quickly and efficiently. Any questions or challenges that are presented are easilty addressed and solved. I have been working in project management and events for over 20 years and it is rare to see this level of customer commitment. The RaceWire team offers a strong technical and innovative partnership as they can problem solve in real time to get to the desired results. This is a unique quality for a young company. We look forward to a long term relationship with RaceWire.

Kelly Fattman
Fattman Productions